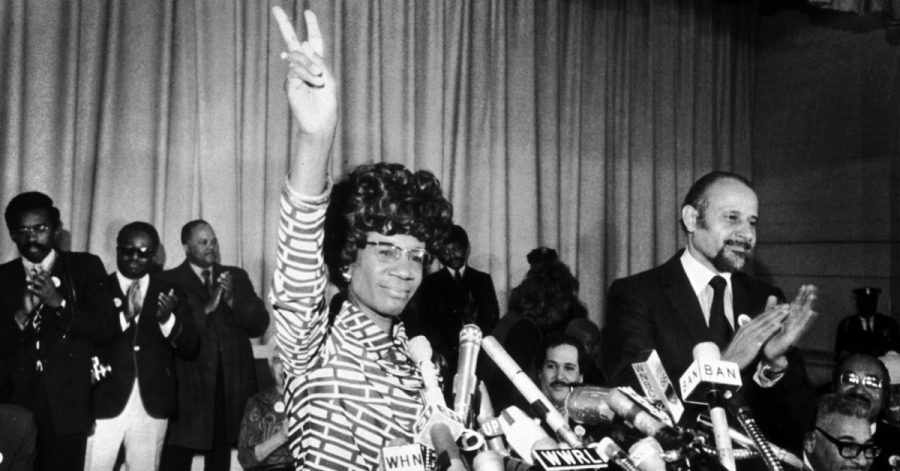 Black History Month- Influential Black Women
February 24, 2021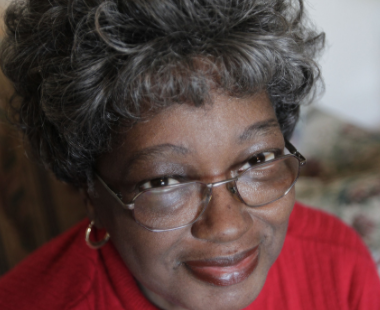 Claudette Colvin was an influential and inspiring activist. Nine months before Rosa Parks, she refused to move to the back of the bus to a white person. Colvin was the first to challenge the unfair law. According to NPR, "she was one of four women plaintiffs in Browder v. Gayle, the court case that successfully overturned bus segregation laws in Montgomery and Alabama." However, she is not as well known because Rosa Parks, "she was an adult. . . Her skin texture was the kind that people associate with the middle class," and "fit that profile," according to Claudette Colvin. Throughout the civil rights movement, she faced a backlash from her own community, as many people believed that she was not the proper face of a test case. However, her activism gave a significant voice to young black women, a large part of the civil rights movement. To this day, She continues to be an activist for equal rights.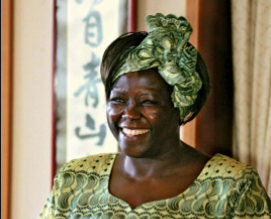 Wangari Maathai was an Assistant Minister for Environment, Natural Resources, and Wildlife in Kenya's ninth parliament. After Maathai took the title of the first African woman to win a Nobel Peace Prize, she was then recognized for being a pioneer in Kenya. She was also "the first female scholar from East and Central Africa to take a doctorate and the first female professor ever in her home country of Kenya." Maathai helped in the Green Belt Movement, aiming for women to plant trees in order to help agriculture, planting millions of trees throughout Africa. Her activism does not stop at the Environment; she also fights for women's rights. She was on the board of the Women and Environment Development Organization,  the WorldWIDE Network of Women in Environmental Work, and the National Council of Women of Kenya.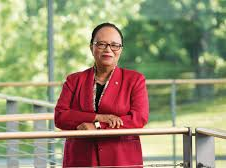 Dr. Shirley Ann Jackson was the first African-American woman to receive a doctorate from MIT and one of the first two African-American women to receive a doctorate in physics in the United States. She was the 18th President of Rensselaer Polytechnic Institute, the oldest technological university in the United States. Dr. Jackson holds 45 honorary doctoral degrees. Time magazine referred to her as "the ultimate role model for women in science. A 2007 recipient of the prestigious Vannevar Bush Award for a lifetime of achievements in scientific research, education, and senior statesman-like contributions to public policy." She has won countless awards and has a lasting impact on modern world science.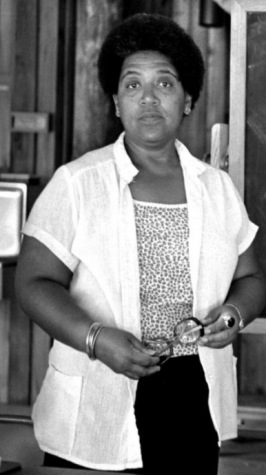 Audre Lorde confronted injustice including racism, sexism, classism, and homophobia through her creative writing and poetry. Some of her works of literature include The First Cities, Cables to Rage, From a Land Where Other People Live A Burst of Light, won the National Book Award. One of her most interesting books was Zami: A New Spelling of My Name, a biomythography, combining elements of history, biography, and myth. These are just some of the powerful books and essays about the power of protest and the fight against injustice in the world. Lorde also contributed to feminist theory, critical race studies, and queer theory. Additionally, she wrote The Cancer Journals confronting the possibility of death when having cancer. According to the Poetry Foundation, she was a professor of English at John Jay College and Hunter College. Lastly, Lorde received the honorable award of being the poet laureate of New York from 1991-1992 and the fellowship from the National Endowment for the Arts.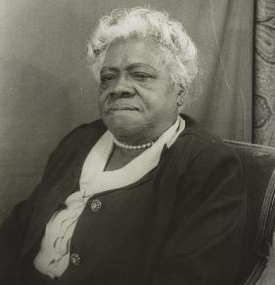 Mary Jane McLeod Bethune was an important civil right and women's rights leader, black educator, and government official of the twentieth century. The college she founded set a precedent for black colleges today. She gave a voice to African Americans when advising President Franklin Roosevelt. Bethune opened the Daytona Beach Literary and Industrial School for Training Negro Girls. Eventually, her school combined with the all-male Cookman Institute to create the Bethune-Cookman College in 1929. She was the vice president of the National Association for the Advancement of Colored Persons (NAACP) and continued to be for the rest of her life. She was the only woman of color at the founding conference of the United Nations in 1945. Until 1944, Bethune was the director of Negro Affairs of the National Youth Administration for Franklin Roosevelt. Additionally, she was the elected president of the National Association of Colored Women's Clubs, and in 1935, she became the founding president of the National Council of Negro Women. Not only was Bethune an educator and an activist, but she was also a businesswoman. She co-founded the Central Life Insurance Company of Tampa.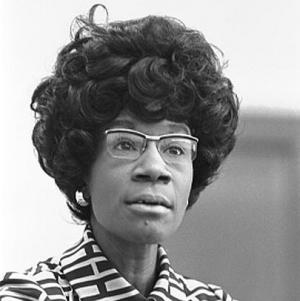 Shirley Chrisholm was the first African-American Congresswoman, as well as the first woman and African-American to run for president under the Democratic party. In high school, teachers recognized Chrisholm for her potential and encouraged her to run for president, which she believed to be an impossibility. Despite this, she earned a master's degree from Columbia University, became a consultant to the New York City Division of Day Care, joined local chapters of the League of Women Voters, the National Association for the Advancement of Colored People (NAACP), the Urban League, and the Democratic Party club. After running for government, Chisholm became the second African-American in the New York State Legislature. She then earned a seat in Congress, where she earned the nickname "Fighting Shirley," demanding equality. In an act of racism, Chrisholm was blocked from participating in televised presidential debates, despite having earned the nomination. She sued and was eventually allowed to participate in just one primary debate. She entered 12 primaries and earned 152 of the delegates' votes. After retiring from Congress, Chisholm taught at Mount Holyoke College and went on to co-founded the National Political Congress of Black Women. Chrisholm was an inspirational woman who dared to be bold in the face of diversity.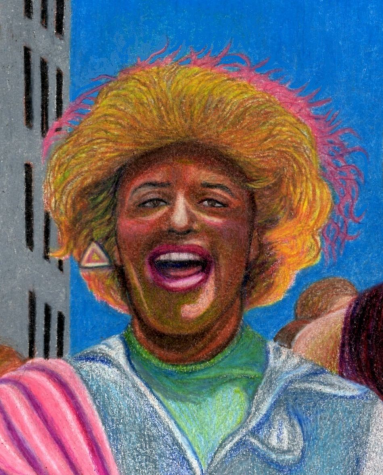 Marsha P. Johnson was a trans woman, LGBTQ+ activist, and breakthrough drag artist at the Stonewall Inn. She co-founded the Street Transv*stite Action Revolutionaries organization, which worked to house and feed queer youth and sex workers in New York City. She was also an AIDS activist with ACT UP. Her work has inspired and continues to inspire trans activism and resistance. 
If you have ever seen the movie (or read the book) Hidden Figures, I'm sure you've wondered about the true story behind it. African-American women Mary Jackson, Katherine Johnson, and Dorothy Vaughan inspired the story, which tells the story of discrimination at NASA.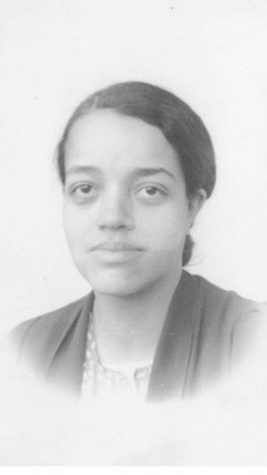 Dorothy Vaughan, who was portrayed by Octavia Spencer in Hidden Figures, worked at NASA as a mathematician with the National Advisory Committee for Aeronautics. She became known as the "human computer" for her unique talent at solving equations. Vaughan started her career as a math teacher, then took a job at the Langley Memorial Aeronautical Laboratory in 1943. This was made possible after President Roosevelt signed Executive Order 8802 into law, which prohibited racial, religious, and ethnic discrimination in the country's defense industry. Women of color began to be hired to fill essential jobs, working separately from white women. Vaughan worked in the segregated "West Area Computing" wing of Langley, whose workers eventually had contributed massively to Langley's research and development. She worked her way up to a supervisory position, among white women working in those positions; helping to compile a handbook for algebraic methods for calculating machines. Vaughan became renowned by other engineers, and it was often specifically requested that she helped on challenging assignments. Vaughan was finally allowed to work among her white colleagues after NACA became NASA, abolishing segregated facilities. Vaughan joined the Analysis and Computation Division, which offered racial and gender diversity. From there, she became an expert FORTRAN programmer, contributing to the Scout Launch Vehicle Program. Unfortunately, Vaughan was never afforded another position of authority at Langley. Her legacy remains hailed by mathematicians and programmers alike.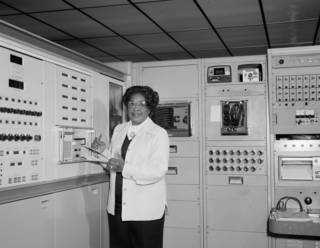 Mary Jackson, portrayed by Janelle Monáe in Hidden Figures, was an aeronautical engineer at NASA for 34 years. Jackson's path to NASA was incredibly difficult; she began showing interest in science at a very young age but didn't begin her engineering career until age 30. As a college student at Hampton Institute, Jackson earned a dual degree in mathematics and physical sciences. After graduation, she became a high school math teacher at an all-black high school. She lasted for only a year, next moving back home to work as a receptionist. From there, she took on jobs as a bookkeeper, a stay-at-home mother, and even an Army secretary. Finally, Jackson found her place at Langley Memorial Aeronautical Laboratory's segregated West Area Computing section in 1951, where she met and worked under Dorothy Vaughan. Two years later, engineer Kazimierz Czarnecki offered Jackson a job conducting experiments in a 4-foot by 4-foot Supersonic Pressure Tunnel. In admiration of Jackson's work, Czarnecki recommended that she enter a training program. However, black students were not allowed to take classes at the University of Virginia at the time, and Jackson had to get special permission from the city to attend the training. Despite the unfair obstacles she faced, Jackson completed the course and was promoted to engineer, making her the first-ever black female in that position at NASA. Next, she co-authored Effects of Nose Angle and Mach Number on Transition on Cones at Supersonic Speeds, her first report. Jackson went to lead an incredibly successful and rare career, focusing on the behavior of the boundary layer of air around airplanes. However, Jackson's work was not without difficulty. She grew frustrated with restrictions placed on women, specifically women of color, and left to accept a demotion as Langley's Federal Women's Program Manager. Her work as program manager changed the course of hiring at NASA, allowing women in STEM to have more opportunities in their fields. Along the way, Jackson volunteered with a youth science club, inspiring the next generation of groundbreaking women. Over the course of her career, Jackson earned an Apollo Group Achievement Award and was named Langley's Volunteer of the Year in 1976.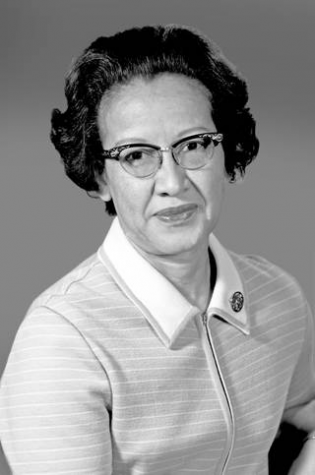 Katherine Johnson, portrayed by Taraji P. Henson in Hidden Figures, was a mathematician who worked with NASA to calculate orbital mechanics. Her success started at a young age, pushing her ahead of her peers. At 18, she enrolled in college, where she graduated at the top of her class. Then, she took a teaching position at a black public school, where she worked until she was hand-picked as one of three black students to integrate West Virginia's graduate schools. After only one session, Johnson decided to leave school and start a family. After raising 3 daughters, she returned to her teaching career but accepted a position with West Area Computing shortly after in 1952. There, she met Vaughan, the supervisor, and Jackson. She analyzed data from flight tests and worked on the investigation of a plane crash caused by wake turbulence. Johnson quickly became an essential component of NASA's workforce, and even did trajectory analysis for Alan Shepard's May 1961 mission Freedom 7, which was America's first human flight to space. Johnson's work was so reliable that she was asked to manually check equations against calculators. It was said that if the two answers matched, they were correct. Johnson worked on Glenn's Friendship 7, which launched successfully thanks to her work. Among Johnson's achievements, authored or co-authored 26 research reports. She was even awarded the Presidential Medal of Freedom by President Barack Obama. Johnson reflects fondly on her career, despite all obstacles.