Moses Campbell: Who are you? Who is Anyone?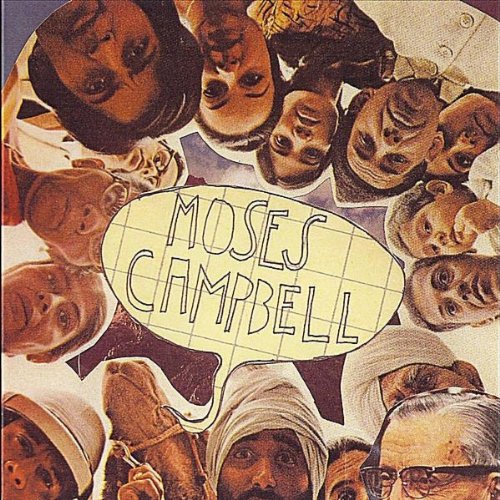 Good music, in my opinion, should challenge you—your worldview, your emotions, your ideas of what music should be in the first place. Though I can see the value in almost any genre, artist, or song, what makes art personally meaningful is the response it produces.
When I listened to the 2010 album Who are you? Who is anyone?, by the enigmatically-named band Moses Campbell, I was challenged. Perhaps best described as a mix of folk punk and indie featuring the occasional glockenspiel, it can feel rather unapproachable. A quick look at the band's Spotify profile reveals that this sentiment is pretty common: they only have 25,699 monthly listeners (at least when I last checked). 
Underneath their odd choice of instruments and relative obscurity, though, lies something universal: their ideas.
Over five guitar chords, lead singer Sean Solomon sings about love, fear, and politics on "Wallflower", the band's most popular track. Solomon even considers existence, with the words "Spent my life wondering/But still don't know/Why we have to exist/To be anything at all/Is beautiful I guess/But I still don't know if I like it". By voicing the thoughts that so many have struggled with, Moses Campbell is set apart from the hundreds of other college students with basic instrumental knowledge and general angst. While the band delves into more cliche topics later in the album, this track maintains unique and poignant. 
 Though the music is generally simple, Solomon has a unique high pitched voice that pairs perfectly with the folksy instrumentals that the album uses. On the song "Swingsets and Neighborhoods" (a personal favorite of mine), a cello plays a beautiful line on top of simple guitar while Solomon ponders a failed relationship. The song feels like its title: a trip through a now-vacant childhood home, a framed picture of friends you don't speak to anymore. 
The album is certainly not perfect. Solomon's voice can be grating, and the production is relatively lofi in a way that is not always intentional. As well, certain tracks are weaker than others, with "Ugly" standing out as a low point to me. In some ways, though, these weaknesses add to the authenticity of the album. It is music for music's sake, art for art's sake. It is obvious that every member of Moses Campbell is first and foremost an artist—then a performer, or a marketer, or any other label people ascribe to musicians. 
Who are you? Who is Anyone? asks its listeners to think. Though it may seem unapproachable, the album is utterly universal. 
 It is art made to be experienced—made to challenge you.